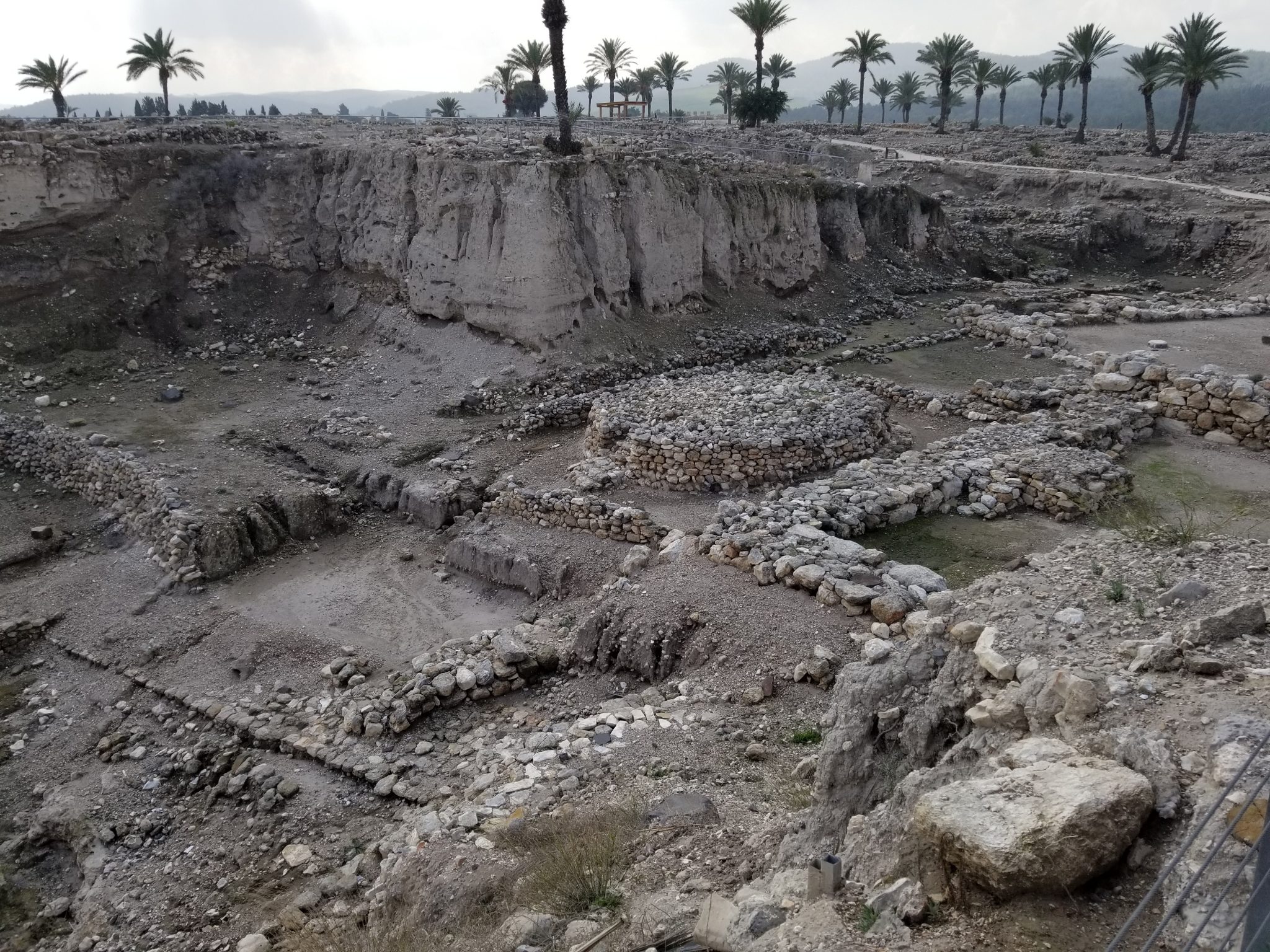 Megiddo
The ancient city of Megiddo sits on a mesa at the junction of a mountain pass and the Western opening to the Jezreel Valley, also known as the Valley of Megiddo.   In ancient times, Megiddo was a key fortress city on a major caravan route between Egypt and ports on the Mediterranean Sea with Damascus and points East.   This route traveled West from Damascus to the Sea of Galilee, then West through the Jezreel Valley before entering a mountain pass at Megiddo.  After traversing the mountains through the pass, the caravans traveled along the coast of the Mediterranean Sea to the port of Tyre to the North and Egypt to the South.    The Jezreel Valley is a rich, fertile valley that is the site of many ancient battles.   The word armageddon comes from the word Megiddo.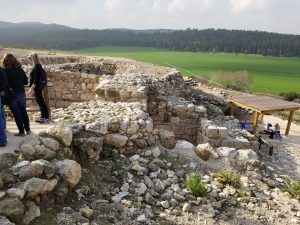 View of the Western end of the Jezreel Valley from the ruins of the ancient city of Megiddo.1 Kings 9:15 (NIV) "Here is the account  of the forced labor King Solomon conscripted to build the Lord's temple, his own palace, the terraces, the wall of Jerusalem, and [the fortress cities] Hazor, Megiddo and Gezer."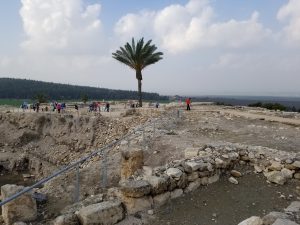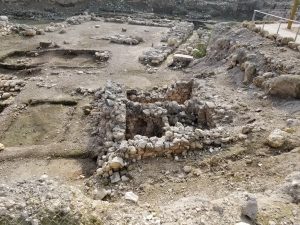 Ruins at the site of the ancient city of Megiddo.
Revelation 16:16 (NIV) "Then they gathered the kings together to the place that in Hebrew is called Armageddon."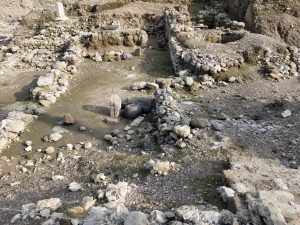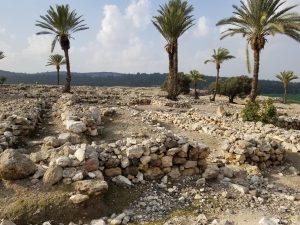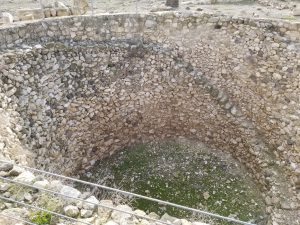 Megiddo ruins and unique large round alter video:
Megiddo grain silo video:
Megiddo and Jezreel Valley video:
To learn more about Megiddo, please visit these other web sites:
https://www.holylandsite.com/megiddo
https://www.bibleplaces.com/megiddo/